We waren voor NanaWoody&John in Milaan, schreven blogs over de nieuwe Chloé collectie, over het Me, Myself & I concept van Italia Independent, over de logica van een tweede bril en natuurlijk over de winkels die genomineerd zijn voor de NanaWoody&John Award en waarop nu massaal gestemd wordt. 
En er waren posts over Blac, Charmant Z, Bellinger, Liu Jo, Jaguar, Carrera (leuk die bewegende foto's) en World Sleep Day en de ironie dat steeds mensen wakker liggen door het blauwe licht uit hun beeldschermen. 
Op Instagram deden de bewegende foto's van Carrera het heel goed net als de Chloé zonnebril die we als "Pick of the Day" selecteerden. Vanaf nu toewerken naar de NanaWoody&John Awards op 10 april in Amsterdam!    

STEM NU OP DE LEUKSTE NIEUWE OPTIEKZAAK
---
ITALIA INDEPENDENT. ZO GEMAKKELIJK CREËER JE ZELF EEN ANDERE LOOK
CHLOÉ. ZWIERIG EN ELEGANT DE ZOMER IN

VARILUX. EEN TWEEDE BRIL IS ZO GEK NOG NIET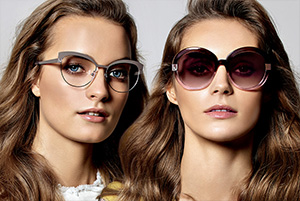 LIU JO. EEN FRISSE BLIK OP HET VOORJAAR
THE NANA WOODY & JOHN INSTAGRAM PAGE