Op de NanaWoody&John website deze week weer mooie blogs over twee iconische merken die qua stijl en uitstraling lijnrecht tegenover elkaar staan: Chanel en Cazal. En maar liefst drie winkels die genomineerd zijn voor de NanaWoody&John Awards in de categorie Best Store Design. Natuurlijk zijn die items ook op de NanaWoody&John Facebook pagina te vinden waar ze het heel goed doen. Kijk voor de aardigheid ook eens op de Facebook pagina's van de genomineerde winkels die de blogs gedeeld hebben. Jochem voor ogen is voorlopig koploper met 173 likes en 17 super positieve reacties! Het is nog even wachten tot 10 april voor we weten wie de uiteindelijke winnaar is. Die avond worden de Awards uitgereikt tijdens een feestelijke party in Amsterdam! Verder posts over de Goed voor Ogen Week, ELLE, Brendel, Joop!, Vinyl Factory, Ad Lib, Ray-Ban en Carrera en op Instagram weer nieuwe posts met Carven, Suzy Glam en L.G.R. Een goed gevulde week dus weer met heel veel informatie en veel verleidelijk mooie plaatjes!

RELAXED WINKELEN IN HET NOORDEN
---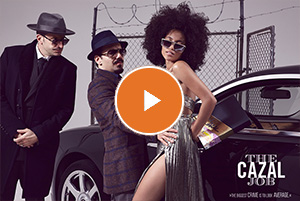 CAZAL, THE BIGGEST CRIME IN LIFE IS TO LOOK AVERAGE!
KLEINE LOTTIE MOSS VOOR CHANEL EYEWEAR

AD LIB. NIEUWE FRISSE ONTWERPEN VOOR MANNEN EN VROUWEN
GOED VOOR OGEN: JONG GELEERD IS OUD GEDAAN…
JOOP! BRILLEN ZIJN ECHT MODEACCESSOIRES
CARRERA. ALTIJD LEUK, EEN KIJKJE ACHTER DE SCHERMEN…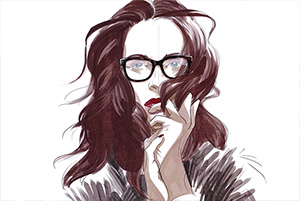 BRENDEL. MOOIE ARTIST IMPRESSION
RAY-BAN. ZONNEBRILLEN ÉN MONTUREN!
THE NANA WOODY & JOHN INSTAGRAM PAGE